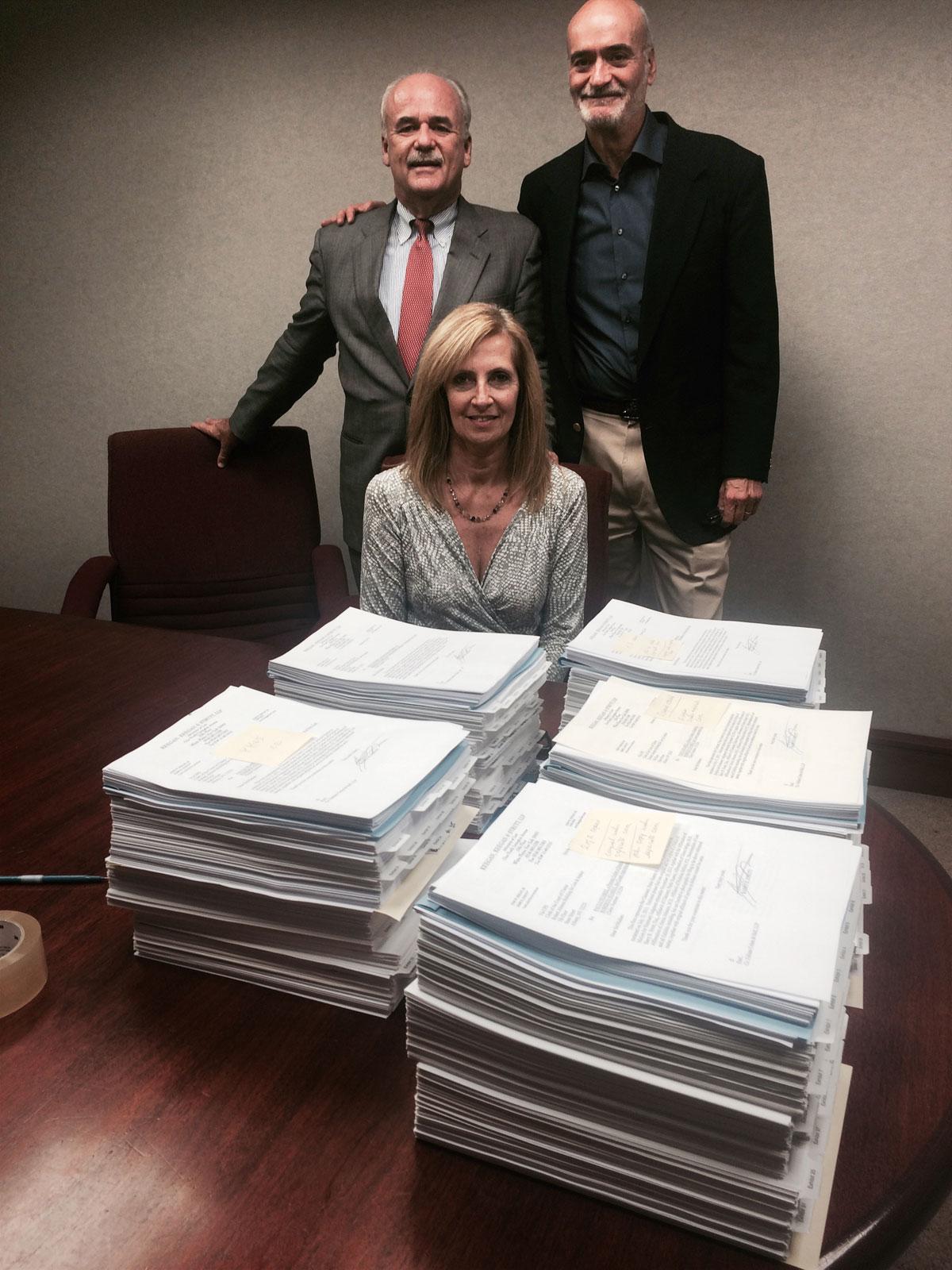 While a personal injury settlement can never make someone who has suffered catastrophic injuries whole again, the moneys received in a settlement can provide a sense of security for the injured party and his or her family—financial and emotional security that comes from knowing that the victim will not be "warehoused," but will receive first class care and treatment throughout his or her lifetime. At Keegan, Keegan & Strutt, PLLC, we count it a great privilege to have helped numerous seriously injured clients obtain this kind of security.
We are particularly proud to announce that after a 5-and-1/2-year legal odyssey, we recently settled a traumatic brain injury (TBI) case for $20 million on behalf of Paulo Suarez, a 25-year-old young man who was injured in a construction accident when he was only 19. This $20 million settlement is larger than any previously reported construction accident settlement in New York, including those listed in The Jury Verdict Reporter, the industry standard, in 2015 and 2016. The settlement was reached after a comprehensive two week damage-only trial involving almost a dozen expert witnesses.
The legal issues and Mr. Suarez's personal saga are so compelling, it is our intention to share more details about this case in future posts on our website and on Facebook. Please check back here and in our blog for additional information.
Blog Articles Related to the Suarez Settlement
THURSDAY, OCTOBER 5, 2017, 1:18 PM
Details of a $20 Million settlement that Barry Strutt and John Keegan secured for a 19-year-old Westchester County injury victim have been published by Zarin's Jury Verdict Review and Analysis (JVRA).
Read more
MONDAY, MAY 22, 2017, 8:38 AM
Barry Strutt is featured in an article in the Spring 2017 edition of The Trial Lawyer discussing the $20 million settlement that he secured in a recent traumatic brain injury case.
Read more
THURSDAY, MARCH 2, 2017, 2:54 PM
As a result of his workplace injury claimant Paulo Suarez alleged that he suffered multiple facial fractures; respiratory failure; a coma; a severe traumatic brain injury with subarachnoid hemorrhage and a diffuse axonal injury; all of which resulted in residual, permanent cognitive, memory, and behavioral (psychological and psychiatric) impairments, including but not limited to an adjustment disorder and bi-polar mood disorder, with manic and psychotic features secondary to traumatic brain injury and exacerbated by the side effects of necessary mood stabilizing medications, left-sided weakness and generalized slowing.
Read more
FRIDAY, FEBRUARY 17, 2017, 2:48 PM
In 2011, 19-year-old Paulo Suarez received a traumatic brain injury while working on a construction project in Rye, NY. At the culmination of a 5-and-1/2-year-long personal injury legal battle, we won a $20 million settlement for him. This article provides an overview of the accident and discusses how we established liability under N.Y. Labor Law 240(1).
Read more